Welcome - iCrats Careers
At iCrats, we know that with the right people on board, anything is possible. The quality, integrity, and commitment of our employees are key factors in our company's growth, market presence and our ability to help our clients stay a step ahead of the competition. By hiring the best people and helping them grow both professionally and personally, we ensure a bright future for the people who work here.
iCrats is an equal opportunity employer. All qualified applicants will receive consideration for employment without regard to age, ancestry, color, family or medical care leave, gender identity or expression, genetic information, marital status, medical condition, national origin, physical or mental disability, political affiliation, protected veteran status, race, religion, sex, or any other characteristic protected by applicable laws, regulations and ordinances. Benefits/perks depend on the nature of your employment with us and the country where you work.
You can send your CVs (in DOC or PDF format) at
hr@icrats.com
with the relevant job code in the subject line and Notice Period, Current CTC and Expected CTC in the mail-body or
Apply Now
Public Notice
It has come to our notice that some unscrupulous agencies are alluring job aspirants with employment opportunities with iCrats Technologies and extracting money as a security deposit, documentation processing fees, or training fees. We would like everyone to be aware that iCrats never requires applicants to pay any amount of monies in any form or for any purpose at any stage of its recruitment and selection process. If any job aspirant comes across any such unauthorized demand, he or she can immediately contact us at hr@icrats.com
Employee Speaks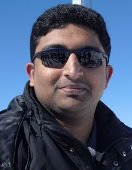 "I Love iCrats' for its excellent customer friendly processes and a deep focus on employee development. I have seen a number of employees working with the organisation for years due to its excellent working environment, a clear growth path and I am no exception to the same. It gave me exposure in developing myself into a full blown business manager. Thanks iCrats for making me what I am today and also for all the fun "
Praveen Triveedi
Business Development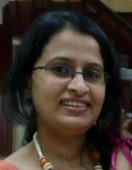 "I joined iCrats from campus in 2003 and the journey since then have been enriching every day .This company keeps me high on my entrepreneur sprit and there is never dearth of opportunities. I have had the chance to make a real difference, formulating large projects and seeing them carried out from start to finish "
Jessica Paul
Program Manager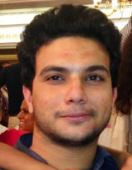 "i stands for intelligence at iCrats. We standby this letter which encourages and gives an opportunity to young and energetic minds to open new ideas and rolling them on, the company thrives on its experienced resources who in turn are responsible for its growth and profitability. My experience has been an enriching one with lots of learning and it has not only helped me to grow professionally but has made a great impact personally and I am proud to be a member of the winning team. "
Muhammad Shah
Developer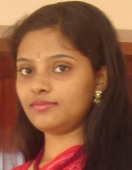 "I have started my career with iCrats in 2008. It is my proud privilege to work with iCrats on a creative global organizational culture that prioritizes customers and people working in the organization. We at iCrats enhance individual jobs to make the responsibilities more rewarding and inspiring for the employees. "
Rachu Eyob
Senior Interactive Designer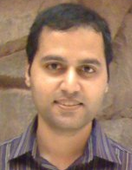 "I found good opportunity to learn so many technologies here. So i can admit that iCrats is the right place for learning and applying new technologies. I am very much proud to be a part of iCrats. I am thankful to iCrats for polishing & shaping my career. "
Venkat Prabhu
Lead Engineer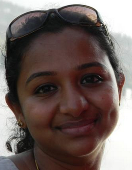 "I believe works at the right pace and works the right hours. I have always had good work to do, and yet never felt overburdened or under pressure. The management here ensures that the new team members are smoothly drafted in and that there is effective handholding, till it is required. "
Sarah Parker
Human Resource